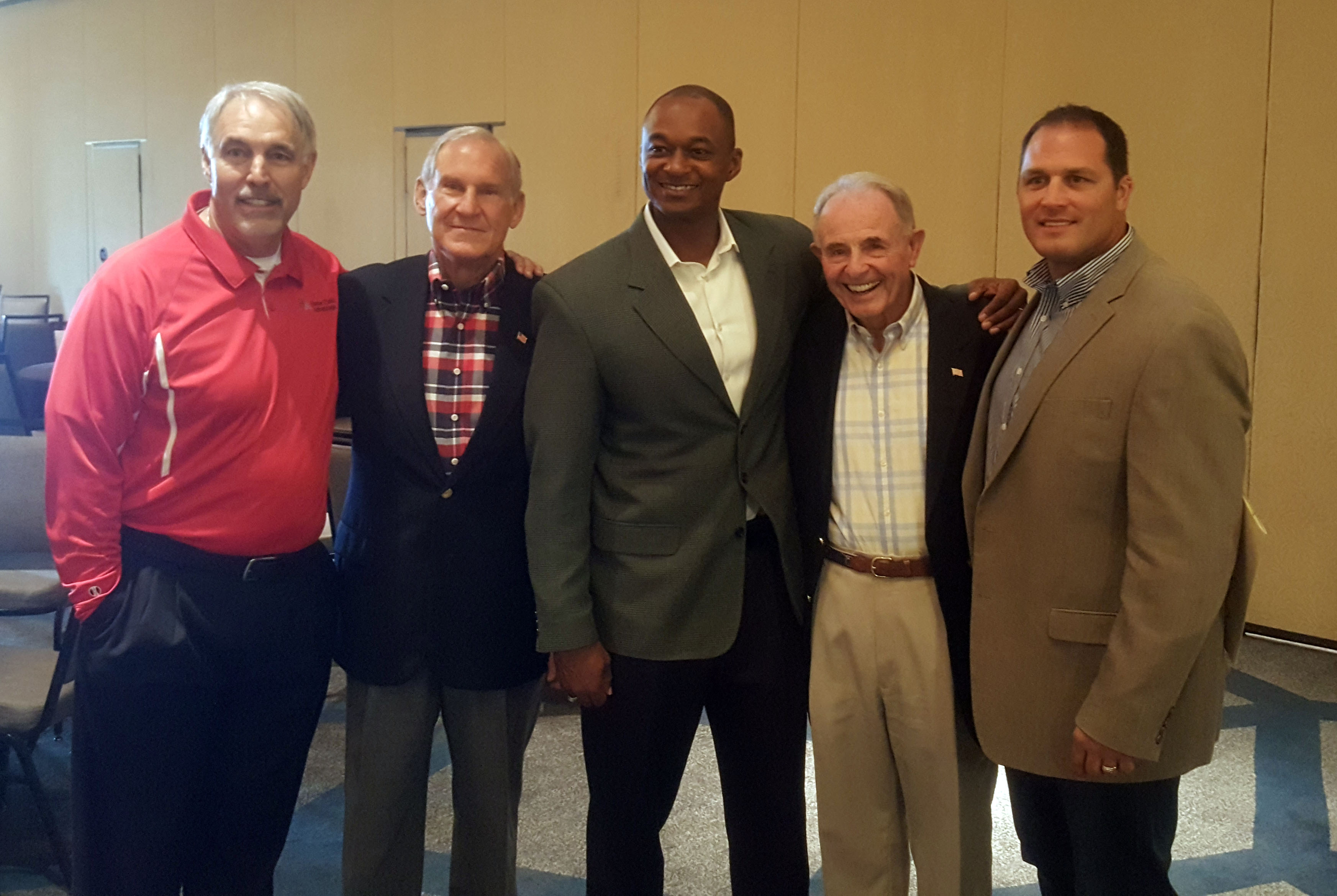 Friday evening at the Colorado Springs Marriot Convention Center the first annual Celebration of Service (COS) took place.
In attendance were many dignitaries and members of the USAFA (United States Air Force Academy) Network from the Colorado Springs community, along with a very special guest, " Mr. Fisher DeBerry". Coach DeBerry served as the head football coach at the United States Air Force Academy from 1984 to 2006. DeBerry retired on December 15, 2006 with the most wins of any coach in Air Force football history. He was inducted into the College Football Hall of Fame as a coach in 2011.
Even though Coach DeBerry is closing in on 80 yrs. old, he knows how to carry a message and keep an audience riveted until his last words: "Go Falcons, kick some Army butt". Well the Falcons may not have fared so well, but the Dinner was a big hit. He kept the audience captivated with his humor and a powerful message, to support our kids, "they are the future of this country". This message resonated a great deal with me, and the mission of 4kidzsports: "To help advance the lives of all kids through participation in sports, music, the arts, academics and leadership training." Needless to say, I was thrilled. He hit at the very heart of the matter and what we represent.
There were three awards given this evening. The Award for Support of Youth for 2017 went to 4kidzsports.
After the dinner Coach DeBerry thanked me for our effort and diligence, which inspired me to work even harder. He also assured me that the DeBerry Foundation, which is dedicated to the support and education of single moms and their children, would be there to support us with scholarships for single parent kids. Of all the awards I have received in my life, I can truly say: "Thank you Lord", because "it's not about me but he who gives me purpose for the work we do."
We will continue to help "kids in need" through: Equipment Drives, Equipment Giveaway Days, Scholarship Funds, and Fund Raising programs. Please follow us atwww.Facebook.com/4kidzsports.